As the new financial year approaches, this is a good time for small and medium sized businesses to anticipate any changes to employment law happening in 2014 and to make sure they assess any likely impact on their business. So here are 5 areas with information and further links to help you consider this. As always leave any questions or comments below or through our website.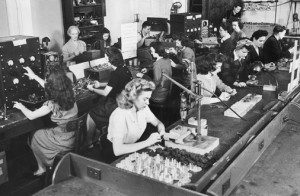 1. An employment allowance under the UK National Insurance Contributions Act, will be available which entitles every business and charity to a £2,000 reduction in employer national insurance contributions bills each year.
The allowance can be claimed from 6 April 2014 and you can use your own 2014 to 2015 payroll software – speak to your software provider for instructions.
The HM Revenue and Customs Basic PAYE Tools for 2014 to 2015 can also be used to claim the Employment Allowance. This tool is available here and can also be used for basic PAYE if you have 9 or fewer employees. However it can also be used to claim the employment allowance if your own payroll software is not set up to do so. There are further details of the scheme here.
2. Pension auto-enrolment is now starting to become a reality for small businesses
those with 50 – 249 employees will need to introduce auto-enrolment to a qualifying pension between 1 April 2014 – 1 April 2015
those with 30 – 49 employees will need to introduce auto-enrolment to a qualifying pension between 1 August 2015 – 1 October 2015
those with fewer than 30 employees will need to introduce auto-enrolment to a qualifying pension between  1 January 2016 – 1 April 2017
If you haven't thought about this yet then it is worth starting to do so pretty soon. You can find out your "staging date" – that is when you need to start enrolling all you staff into a suitable pension – and also start working up an action plan through the Government's Pension Regulator website. Don't forget the need to make a pension contribution on behalf of your employee will add some additional costs to your business which you need to budget for.
3. The maximum civil penalty for illegally employing an immigrant rises from £10,000 to £20,000 as at 6 April 2014. Of course if you knowingly employ an illegal worker, you can go to jail for up to 2 years and receive an unlimited fine! So best to ensure everything is done properly if you are going down this route. There is a simple wizard here which will take you through the checks you need to make to ensure you get it right.
4. Statutory Payments changing.
From 6th April 2014:
statutory sick pay (SPP) will increase from £86.70 to £87.55
statutory maternity pay (SMP), statutory paternity pay(SPP) and statutory adoption pay (SAP) will increase from £136.78 to £138.18
the maximum Employment Tribunal compensatory award for unfair dismissal will rise from £74,200 to £76,574
From 1st October 2014:
National Minimum Wage rates  the standard adult rate to £6.50, the development rate for those aged 18-20 to £5.13, the young workers rate for those aged 16-17 to £3.79, and the apprentice rate to £2.73. Note too that  employers who fail to pay their workers the national minimum wage now also face an increased financial penalty of up to 100 per cent of the unpaid wages and a higher maximum penalty of up to £20,000. This is as well as the Government policy of "naming and shaming" offenders!
5. Flexible Working.  On 30 June 2014 the Flexible Working Regulations will be amended. This will mean that the right to request flexible working will be extended to cover all employees after 26 weeks' service (rather than the current situation where only those with children under the age of 17 (or 18 if the child is disabled) and certain carers can request it). ACAS will be publishing further guidance on this in due course – check back here regularly to access it and for further information.  It is expected that employers will have a duty to consider all requests in a reasonable manner, however businesses should still have the flexibility to refuse requests on sound business grounds.
If you want to ensure you are kept fully up to date with future changes which may directly impact on your business, then sign up for our free email update service.