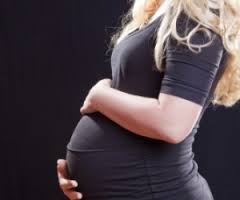 1. One of my cleaners has been on maternity leave since January and has provisionally said that she would like to return to work in September.
2. We are not sure that she is going to return so I rang her to discuss this with her. She says that she does want to comeback but is looking to comeback part time, working Mon, Tues & Thursday only, at times around the nursery opening times, allowing her time to also travel.
3. She also mentions in the conversation that she wanted to come in before then to catch up with the team for a few days.
4. Lastly she also tells me that her child has a slight medical condition, and that she will be expecting to have to take some time off for appointments and if the child is sick.
What are the various issues here, and how would I deal with each one?
]  1. Assuming your employee is employed by you under a contract of employment, then she is entitled to take up to 52 weeks statutory maternity leave. Therefore returning in September is appropriate. In order to return early from maternity leave, she must give you at least 8 weeks notice of her return – again fine.
2. An employee has a statutory right to make a request to work flexibly, e.g. to change start or finish times, do part-time hours etc. if they meet certain criteria – they must:
be an employee – agency workers do not qualify
have worked for you continuously for at least 26 weeks on the date they make their request
not have made another statutory request during the past 12 months
Assuming the employee in question meets these criteria, then you are required to seriously consider whether your business can accommodate this request. You can agree to this request outright, or if you do not agree to it or require more information, then you must arrange to hold a meeting with the employee to discuss this (the employee will have a right to be accompanied by a work colleague or trade union representative). Employers should considered requests in a reasonable manner and can only refuse them if there is a business reasons for doing so, this reason must be from the following list:
the burden of additional costs
an inability to reorganise work amongst existing staff
an inability to recruit additional staff
a detrimental impact on quality
a detrimental impact on performance
detrimental effect on ability to meet customer demand
insufficient work for the periods the employee proposes to work
a planned structural changes to the business.
Your employee should also be given a right to appeal against a decision to refuse a flexible working request. The law requires the process to be completed within three months of the request being received, this includes any appeals.
3. It is reasonable for the employee to want to stay in touch during her maternity leave period, and is probably to your benefit to allow her to catch up with her team before her return. It will be discretionary however as to whether you wish to allow this or not. If you do and deem this to be working time, then the easiest way to remunerate this would be to give her the equivalent hours off in lieu once she returns to work.
4. Employees  are entitled to take 18 weeks unpaid parental leave (assuming she has at least 1 years continuous service with you) for each child. A week's leave is equal to the length of time the employee is normally required to work in a week e.g. 5 days for someone working Monday to Friday, 2 days for someone working Tuesday and Friday only etc. It might be appropriate for this employee to take some of her parental leave around the child's medical needs.
All employees are also entitled to reasonable unpaid time off to deal with an emergency involving a dependent (however it is unlikely that planned medical appointments would fit this criteria). There's no set amount of time stipulated to deal with an unexpected event involving a dependent – it will vary depending on what the event is. For most cases one or two days should be sufficient to deal with the short-term problem.
As both parental leave and dependent leave are unpaid (assuming your contract of employment does not make any provision for payment for this leave), there is nothing to stop the employee from utilising some of the paid annual leave she may have accumulated during her maternity leave to attend her child's immediate medical appointments should she wish to.
(Article updated March 2018)