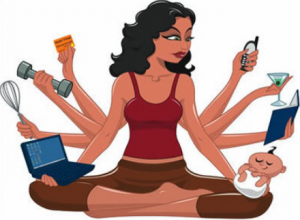 Requests from staff to work flexibly can involve changing their contractual terms to such things as: part-time working, term-time working (don't work during school holidays), flexitime, job sharing, compressed hours (work same hours but in longer blocks e.g. 9 working days per fortnight), homeworking or a number of other such arrangements.
In April 2003 the government introduced the 'right to request flexible working'. This originally gave parents with a child aged under six (or parents of a disabled child under the age of eighteen) the right to request flexible working arrangements from their employer. This right to request was then extended to the carers of certain categories of adults (in April 2007) and to the parents of children aged under 17 (from April 2009).
From 30th June 2014 the Children and Families Act 2014 introduced further changes which means all employees now have a statutory right to ask their employer for a change to their contractual terms and conditions of employment to work flexibly provided they have worked for their employer for 26 weeks continuously at the date the application is made. An employee can only make one such statutory request in any 12 month period.
These changes relate only to the rights to request flexible working, however employers will still have the right to refuse any such requests on business grounds.
Furthermore the changes also remove the current statutory procedure for considering requests; instead employers will have a duty to consider all requests in a reasonable manner. The employer should therefore carefully consider the benefits of the flexible working request for the employee and the business and weigh these against any potential adverse business impact of implementing the changes. Remember, employers are under no statutory obligation to grant a request to work flexibly.
So the main elements of the revised regulations are:
The right to request is extended to all employees (with 26 week eligibility period)
Employers must deal with requests in a reasonable manner and within 3 months
Employers have statutory duty to consider applications.
Once the change is agreed it becomes a permanent change to the contract of employment.
There is no right of appeal (but Acas recommends consideration of appeals as good practice)
There is no automatic right of accompaniment (but Acas recommends consideration of allowing a companion)
Only one application can be made in a 12 months period.
Acas have produced a Code of Practice and guidance on dealing with handling request to work flexibly which can be accessed here
We now have a free template procedure which meets the new ACAS guidelines for the 2014 changes. You can download this here and use it with minimal customisation for your business.
Here are a couple of articles which might be of interest if you need to consider granting a flexible working request, or even if you are looking for ways to make your workforce more flexible:
(Article reviewed January 2018)