We have an employee who has unfortunately been ill and consequently off sick for over a year. On return she now wants to carry over all those holidays to the next leave year – can she do that?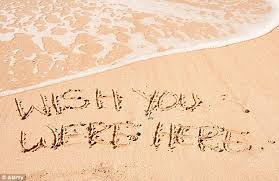 If a worker is unable to take their holidays due to sickness absence, then they can carry over 4 weeks.  This rule applies to the 4 weeks of holiday established under EU regulations, but not to the additional 1.6 weeks of UK holiday provided for under the Working Time Regulations (or indeed any additional contractual holiday entitlement).
Furthermore a recent Employment Appeal Tribunal has clarified the period within which the employee must take this additional carried over leave after which they would lose the entitlement. They have interpreted the Working Time Regulations as giving a worker an 18 month period from the end of the leave year in which it accrues, to take the 4 weeks holiday (or pro-rata part thereof) accrued but not taken due to sickness absence.
Furthermore, a worker does not have to demonstrate that he was physically unable to take annual leave due to his illness in order to benefit from carry-over arrangement.  They are not obliged to take any of their leave during a period of sickness absence.
In Summary, carrying over annual leave whilst on long-term sickness:
Is lawful
Is not reliant on the employee being unable to take it, mere unwillingness to take the leave accrued is sufficient
Has a limit of four weeks entitlement
Is not indefinite – a time limit of 18 months applies
In light of this, employers might wish to check their employment policies to ensure that carry-over is permitted but note it that it needs to be taken within 18 months and can be restricted to a maximum carry-over of 4 weeks.
(Article Reviewed March 2018)